Paper Crafts
Do you love paper crafts, or are you a paper crafting beginner?
You are in the right place whether you are an experienced paper crafter, or you are just starting with this captivating hobby.
In The Paper Craft Room you will find ideas, inspiration and tips and techniques for a range of creative crafts: card making, scrapbooking, altered arts, book making, decorations, gifts and home decor.
This wonderful activity provides endless possibilities. Once you have mastered some basic skills you can start creating. You can go on to learn many different and fun techniques and then apply them to a variety of projects to produce unique and beautiful handmade items.
It is a very popular activity and crafters and manufacturers are constantly developing new techniques and products that keep the craft fresh and interesting.
It is a hobby that can be started with very few supplies - paper, scissors and glue being the basics. However be warned there are many gorgeous supplies and useful tools to tempt you as you become engrossed in this amazing craft.


Tips and Techniques
If you are new to paper crafts start at the techniques section. Here you will find the basic techniques such as cutting, folding, scoring, matting and layering, stamping and decoupage.

The basic techniques are fairly easy to master but you can develop and experiment with them to produce exciting results.
These techniques are used in card making, scrapbooking, and even to make your own books.
It is really gratifying when you use these skills to make a greetings card, a gift and the envelope and bag to present them in.  
Card Making
Card making is probably the most popular and useful of all the different paper crafts.
We all send and receive cards for holidays, special occasions or just to send a greeting or a thank you. 
A personalised, handmade, quality card will be better received than a mass produced card, and a handmade card can cost less to produce than it does to buy one.
Take a look at the card making section for different techniques and projects to help you create your own cards.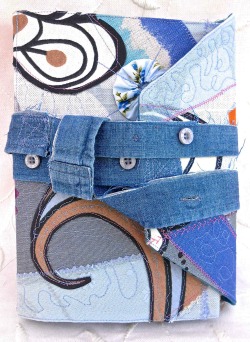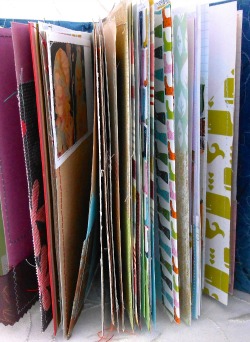 Scrapbooking
Scrapbooking is a wonderful hobby that enables you to preserve and enjoy your precious photographs and memories.
A personalised gift of a scrapbook or mini album can be one of the most thoughtful and well received gifts you can give.
Here you will find ideas and inspiration for scrapbooks - whether you want to create layouts to put in a bought scrapbook, or you would like to try making your own album, using the instructions in the handmade book section.
When you have mastered some of the basic techniques you can apply them to household and recycled items to create altered art or make home decor items.

The project on the right uses many of these techniques - box making, 3D decoupage, fussy cutting and CD crafting.

In The PaperCraft Room you will also find useful information about supplies and equipment.

Whatever your skill level in paper crafts, I hope you will have fun and find some inspiration and ideas in The PaperCraft Room.